Melodifestivalen continued on Saturday evening, with its third heat, and next month's 2022 final now has two more songs. These were the results on the night;
Finalist: Anders Bagge – Bigger Than The Universe
Finalist: Faith Kakembo – Freedom
Semi-finalist: Lisa Miskovsky – Best to Come
Semi-finalist: Cazzi Opeia – I Can't Get Enough
5th place: Linda Bengtzing – Fyrfaldigt Hurra!
6th place: Lancelot – Lyckligt Slut
7th place: Tribe Friday – Shut Me Up
With the exception of the two finalists (who will be made available after the fourth heat) you can catch all performances over on SVT's Melodifestivalen YouTube channel.
And now we move on to Heat 4!
Amongst this week's line-up we have a fomer Melodifestivalen winner, a successful act using the contest to launch their big comeback, and an artist who is competing for the third year in a row. You can get to know them below, read what they have to say about their songs, and find out in what order they'll be competing in on Saturday night.
Keep your eyes peeled on the Scandipop Twitter or Facebook this week (both @scandipop), where we'll be sharing links to previews of the songs (Thursday) rehearsals (Friday), plus your link to watch the grand spectacle itself (wherever you are in the world) on Saturday night.
Anna Bergendahl – Higher Power
(Anna Bergendahl, Thomas G:son, Bobby Ljunggren, Erik Bernholm)
Anna reunites with the songwriting team behind 'Kingdom Come', and by calling their follow-up 'Higher Power', it's clear they mean business. Obviously it's completely fair to assume that this will be the best song ever recorded and that's that on that. Anna likens 'Higher Power' to the final part of a trilogy, a sequel to 'Ashes To Ashes' and 'Kingdom Come', adding that: "It's a song that has some darkness to it, but still a lot of power. The viewers can expect a big and powerful feeling."
Lillasyster – Till Our Days Are Over
(Jimmy Jansson, Palle Hammarlund, Ian-Paolo Lira, Martin Westerstrand)
In Melodifestivalen 2021 they might have stumbled at the Andra Chansen round, but their song 'Pretender' nevertheless went on to become one of the biggest hits of the year outside of the contest. It makes sense that they're back and it would make even more sense if this was with something even bigger. Be scared. They had this to say about their new entry: "It's about winning, but winning together, and bringing your friend into the victory. It's pure energy."
Malin Christin – Synd Om Dig
(Jonathan Lavotha, Oliver Heinänen, Malin Christin)
She's written for Steps ('Wasted Love'), co-penned a Eurovision 2021 entry ('Je Me Casse'), but thus far her only contribution to Melodifestivalen has been playing the supportive sibling role to her sister Wiktoria. But we are very much looking forward to hearing what she brings to the 2022 contest, on the strength of the debut EP she released kast year. Malin said this about her Melodifestivalen debut: "It's amost a therapeutic song, it's meant a lot to me. I hope it will come off strong. That's what I want people to feel."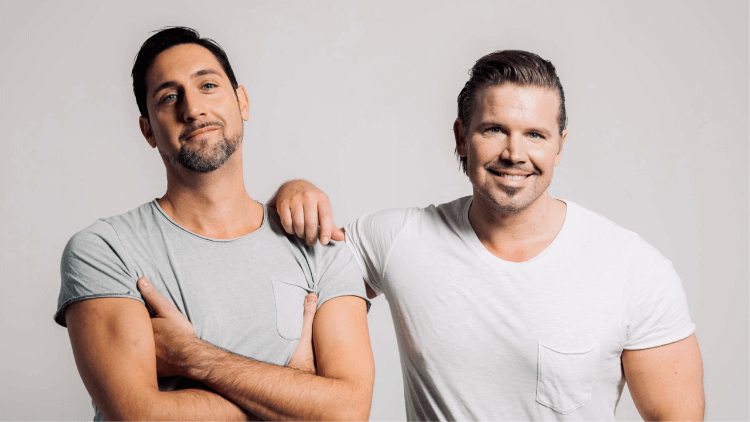 Tenori – La Stella
(Dan Sundquist, Kristian Lagerström, Marcos Ubeda, Bobby Ljunggren, Sarah Börjesson Wassberg)
These two tenors (men hej Alexander Grove and Kalle Leander) are said to be mixing the standard pop-opera fare we've all heard before at Eurovision and Melodifestivalen, with something slightly kitsch and pop-orientated. Colour us intrigued. Particularly with Bobby Ljunggren at the helm. About the song, Tenori had this to say: "It's going to be fantastic! The greatest thing is that we now, after a long and dark period, get the chance to meet you, our beloved audience, live."
Medina – In i Dimman
(Jimmy "Joker" Thörnfeldt, Sami Rekik, Dino Medanhodzic, Ali Jammali)
Reuniting for the first time in five years after Sami's glowing report from Melodifestivalen 2021 when he competed with '90-talet', Medina are instantly one of the biggest names in the Melodifestivalen 2022 line-up. They've got Dotter's producer on board, as well as The "Joker" Man who has co-written more songs (six) than any other writer in Melodifestivalen 2022. Medina might find themselves competing against themselves in the final, if they make it that far – Sami and Ali have also written LIAMOO's entry 'Bluffin'. On their own song, they say: "The audience can expect an epic, poewrful feeling of comeback, dance, joy, trumpets, shouting. We're SO excited! Hope you are too!"
Angelino – The End
(Angelino Markenhorn, Julie Aagaard, Melanie Wehbe, Thomas Steengaard)
From what he's released so far, one could describe Angelino's sound as 'organic'. But with Thomas Steengaard ('Only Teardrops', 'El Diablo' and 'Adrenalina') and Melanie Wehbe ('Love Is Forever', 'Move' and 'Tears Run Dry') on board as writers, we'd be surprised if his ever-so-subtle musical stylings hadn't been revamped into something a hell of a lot more major. He's in very good hands with this lot. Speaking about this song, Angelino says: "It's about a very tough period in my life, where pretty much my whole world was turned upside down. But that also resulted in a new start."
Klara Hammarström: Run To The Hills
(Jimmy 'Joker' Thörnfeldt, Julie Aagaard, Anderz Wrethov, Klara Hammarström)
Finally laying to rest that myth that there is some unwritten rule that an artist can't compete in Melodifestivalen three times in a row, Klara Hammarström will be hoping to continue her upwards trajectory in the contest with 'Run To The Hills'. 2021's 'Beat Of Broken Hearts' ended up being a big jury favourite when it reached the final last March. And we can't imagine she'd enter 'Run To The Hills' unless it was likely to improve on that great result. And Klara has very promising things to say about the song: "I think people will be shocked that I bring this kind of song. My performance this year will be bigger and better. I've never been this excited about participating."