The first 7 artists have been revealed, out of the 21 that will be competing at Melodi Grand Prix in Norway next year. And it's a very satisfactory bunch. A few favourites, a surprise return, and some welcome debuts are all included.
'Synk Eller Svøm' – Gaute Ormåsen
'Prima Donna' – Lene Alexandra Øien
'Rewind Love' – Johnny Hide
'Yes Man' – Bjørn Johan Muri
'Rocketfuel' – Elisabeth Carew
'Make My Day' – Maria Haukaas-Storeng
'The Dragontower' – Keep of Kalessin
All eyes from the media and from Eurovision fans are going to be on one name in particular though – Maria Haukaas Storeng! She represented Norway at the Eurovision Song Contest in 2008, and earned the country a highly respectively 5th place finish. On top of that, she hosted Melodi Grand Prix in 2009, and competed in Melodifestivalen earlier in the year too – hoping to represent Sweden at Eurovision. This girl can't get enough! We loved both 'Hold On Be Strong' and 'Killing Me Tenderly', so we're looking forward to hearing her 2010 stab at success, 'Make My Day'.
Regular readers of scandipop though will be aware that there's one name on that list that excites us far more than anything else on there – Lene Alexandra! Plus, she's confirmed that it's a dance track – perfect! And as you'll see below, she's gone brunette for the occasion. We're also quite looking forward to Gaute and Bjorn – both Idol graduates. And believe it or not, we're even quite excited about Keep Of Kasselin! We love a bit of Scandinavian metal at Eurovision – WigWam, Lordi, and Terrasbetoni were all amazing! So all in all, we're quite pleased at these names.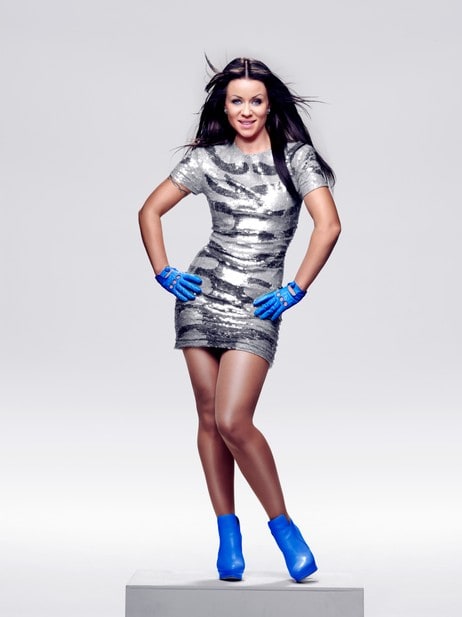 And go on then – as it's Friday;