The title says it all.
Fix yourself a comforting beverage and let us count down the absolute best things to have happened in Scandinavian pop music in 2018. Reminisce about returns, recall reinventions, and remind yourself of really great pop music.
And while you're at it, don't forget to vote in the 2019 Scandipop Awards – you've got until midnight on January 20th.
So. 2018. Let's take a look at what made this year so great;
……………………………………………………………………………………………………………
50: Vikings conquer Lisbon
And we all loved it! Denmark channeled precisely what the rest of Europe associates with Scandinavia, sending Rasmussen and 'Higher Ground' to the Eurovision stage in May. And that televote result became the envy of the other Nordic nations!
Iconic 90s Swedish hit 'Sommaren i City' by Angel got remade as 'Summer In The City' and used as the launch-pad for Simon Fuller's new group – the 14-member (one of whom represents Finland), global collaboration Now United. Unfortunately, due to Simon's archaic resentment of streaming services, the Red One produced 'Summer In The City' can't be found on Spotify. But the video on YouTube serves as a good introduction to what the band is all about.
The country of Iceland continued its long legacy of being the ideal location for top-notch music videos. This year, Scandipop faves such as Astrid S and Nova Miller headed to the island to showcase its natural beauty, soundtracked by their banging tracks ('Emotion' and 'Turn Up The Fire' respectively).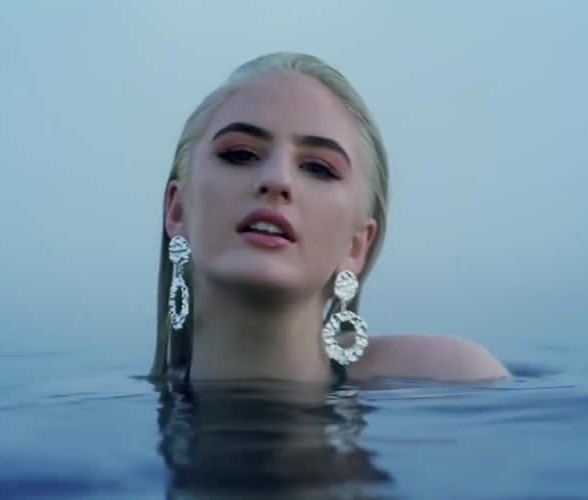 47: VAX became hot as fuego
Three of the five Swedish songwriters behind Eurovision dominating hit 'Fuego', revved up their other day jobs as the artist trio VAX. 'Bubble Gum' and 'Crime' are two of THE big jams of 2018. 
Eric Saade returned – though not as you know him. After a successful stint on Så Mycket Bättre, he reintroduced himself late into 2018 with a retro soul sound on one single, and a current r&b style on another.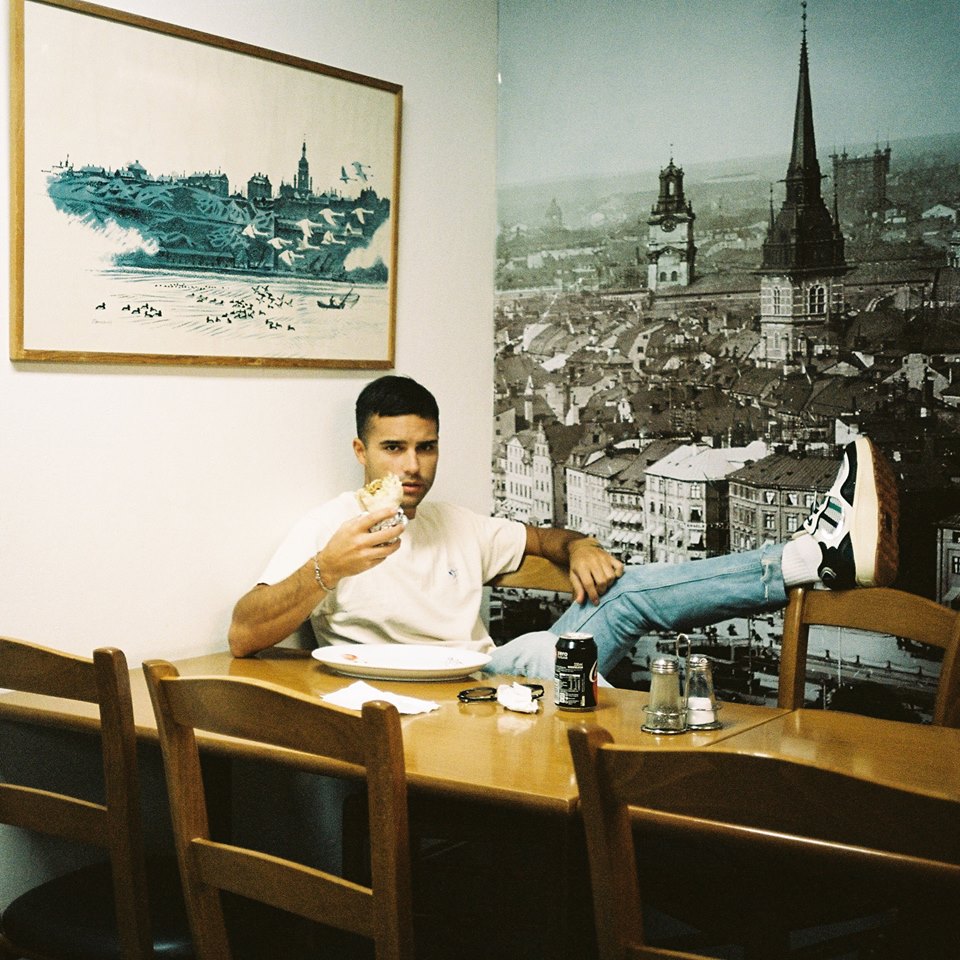 Tove Lo gathered together Icona Pop, Alma, Elliphant and Charli XCX for a re-record of a highlight from her 'Blue Lips' album. The song itself was almighty enough, but the video? Bitches rule. 
44: His thing is magnificent!
She was already an ever-reliable talent, but this year saw Peg Parnevik at the top of her game, thanks to the release of gems like 'Loafers' and 'Break Up A Bit'. 'Loafers' in particular was a genius tune about continuing to come back to a problematic boy because he's impressive in areas aside from his intellect.
Not only did Linda Bengtzing release a brand new single this year, but it was a SCHLAGER!!! A revved-up version of an old standard, to tie-in with the promotion of tourism to a Swedish region, but we'll take our schlager where we can, thank you.
42: Klara & Jag: The Arrival
Swedish duo Klara & Jag came onto the scene sounding like a cross between ABBA and Veronica Maggio, and y'all need to stop sleeping on them. Debut EP 'Storyn Of My Life' is the best place to start.
41: W(h)ig. Yeah we felt that too.
Whigfield, as Sannie, made her big comeback at the Danish national selection for Eurovision. Her performance of (the awesome) 'Boys On Girls' became iconic for all the wrong reasons, however, which she later said was down to her being struck by nerves before she took to the stage. Watch with one eye through one hand, if you must. And you must.
Danish pop icons Aqua released their first new music in an age, with 'Rookie'. Ok so it's not exactly up there with their best, but they're together and they're writing and they're recording and really that's what's important right now. The tunes will come.
Swedish artist Rasmus Viberg took a brief break from his band Moment (though they're back in 2019, he tells us) and launched Next To Neon. Three singles later and we're fully obsessed.
Swedish singer and songwriter Freja Blomberg launched her new artist moniker back in February – Darling. She pined for a chap named 'Jimmy', then unfortunately went all quiet on us afterwards. But the song remains one of our favourites of the year. COME BACK, DARLING!!!
37: Featuring Molly Hammar
This year saw Molly Hammar release her debut EP. Though, truth be told, we were much more enamored with the many many tracks that she co-wrote and featured on for other artists. 'Easy' with Sick Individuals and 'Next To Me' with Dog Collective being the big two highlights.
36: THAT'S How You Write A Song
Our favourite big diva ballad moment of 2018 took place at the Norwegian national selection for Eurovision. Newcomer Rebecca finished second, despite a stellar performace of 'Who We Are'. We hope she'll be back. And that Alexander Rybak won't be.
35: Ode To The Bounce Back
This year saw the long overdue return of animated band Studio Killers. It also saw the long overdue return of their fine craft at making pop music, and their filthy take on lyric writing.
We still don't know all that much about Norwegian producer K-391, but we do know that his debut single 'Ignite' was our big favourite dance track of the year.
Shaking off the Eurovision disappointment of the previous year, Iceland's Svala made 2018 her own thanks to synthpop gems such as 'Karma' and 'For The Night', plus more music as part of her duo Blissful.
After quite a few years off, 2017 saw Icelandic artist Daniel kick start his career again, and 2018 saw him keep up that momentum. Not just in the form of his own singles, but also with the launch of a new collaborative he's a part of – Sleepyheads. We have it on good authority that we're gonna be hearing a LOT more from him in 2019 too…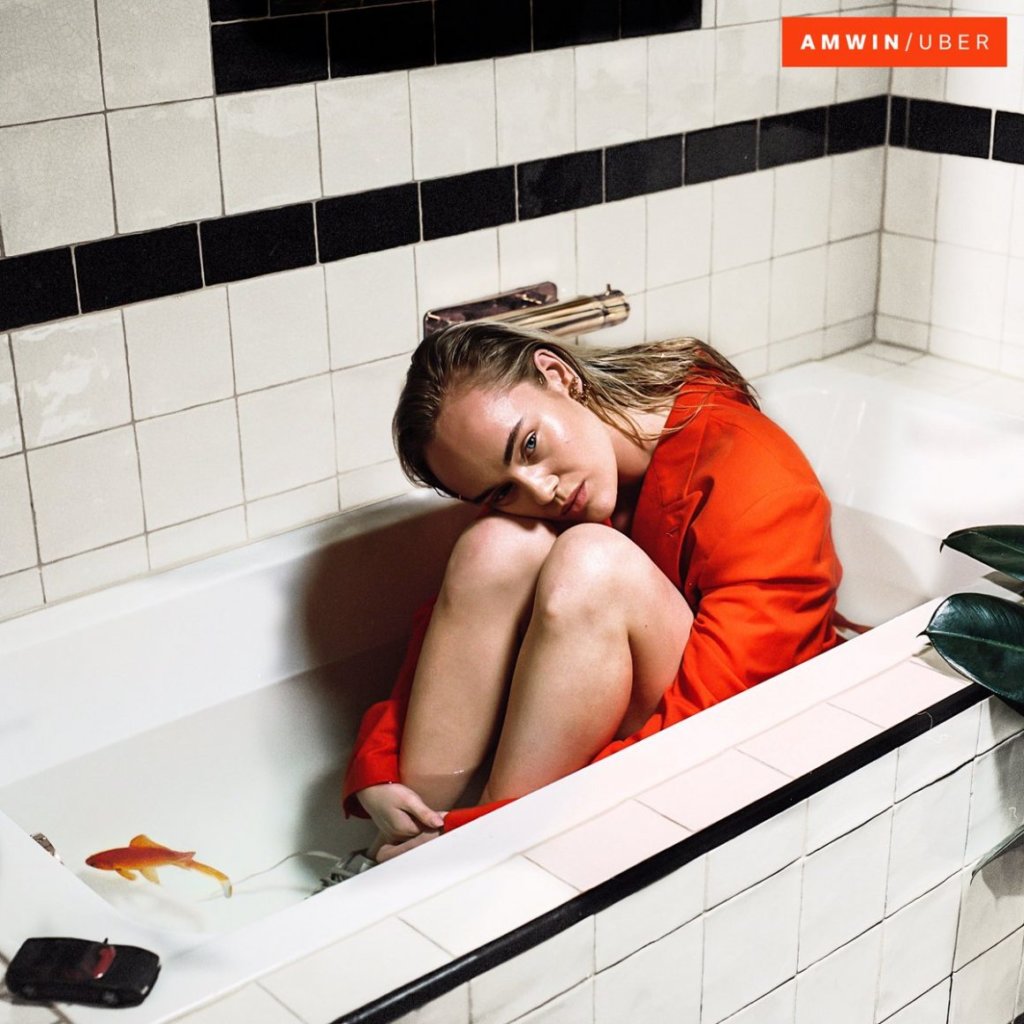 This year saw Amanda Winberg become AMWIN and wow – she's now releasing some fine output. 'Uber' and 'Living Mistake' are two of our fave r&b tracks of 2018.
…Patrik Jean sharing his voice with the world. He's still writing for plenty of other artists, but in 2018 he also got to showcase his own sensational soul vocal on his debut EP 'L is For'. Sweden are heralding him as their country's answer to Sam Smith – but don't let that put you off.
29: Bror Du Att Han Bryr Sig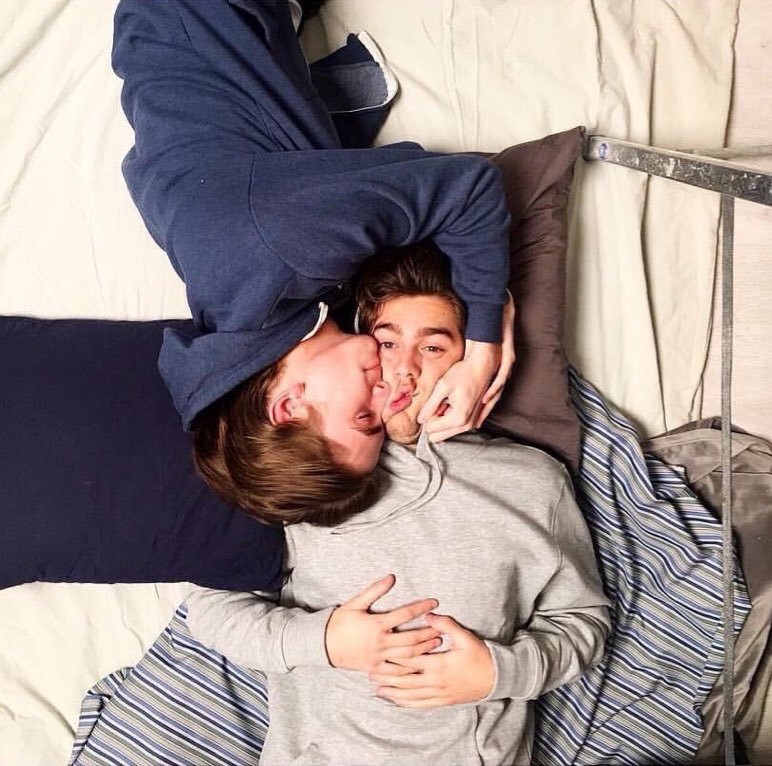 2018 was the year that Benjamin Ingrosso and Felix Sandman became the poster boys of popstar bromance. First becoming Melodifestivalen support for one another, before releasing a single, starting a podcast, and going on tour together. At one point their Instagrams became almost *too* adorable.
28: Michael Casado vs Everyone
Swedish producer Michael Casado refused to let the art of the mash-up die, turning out a new one every month, for all our listening pleasure. What a guy. Our personal favourite? Agnes vs ABBA vs Madonna. So gay, it made us come out all over again.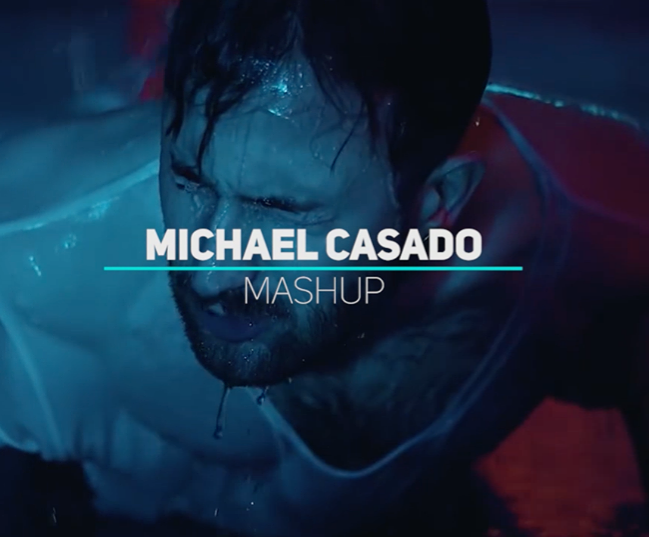 27: This is for my people....
Back in 2014, IIIII released the ph'nom 'People'. Then they (understandably) changed their name, to LINES, but the single then disappeared off Spotify. Until this October, when they had the good sense to re-release it. It made us very happy People.
26: Season 1 (Episodes 1-14)
After six years of contractual hell, Andreas Wijk finally got released from his old label and went on to put out his debut album (with that incredible title you see above). Also incredible: his 'Madonna' tribute song in which he shot that sleeve to your right. This guy is already a brilliant popstar.
25: Not taking things in Slo-Mo
Oscar Zia successfully reinvented his sound, released a superb EP ('Din'), AND stepped out publicly with his boyfriend. It looks (and sounds) like he had his best year to date.
24: A British vote that got it right!
"And the 12 points from the UK jury goes to………SHUFFLA" was the best thing that happened at the Melodifestivalen final. You Brits can actually hold your head up high about something this year! 
Marlene & Ji Nilsson continue to collaborate and make music together, and we continue to fall hard for it every time. 'There' and 'Ear Candy' were exceptionally good. More in 2019 please. 
22: That's a fuckin' tune
She'd released a few tracks a couple of years previous, but in 2018 it felt like Icelandic artist Glowie truly arrived. Thanks, in large part, to all that 'Body'.
Another series of Swedish Idol wrapped, and we got the most promising winner we've had in a few years. Check out Sebastian Walldén if you've yet to – particularly the obligatory winner's single 'Everything'.
Robyn is making music again. Granted, most of it isn't very good. But Robyn is making music again. And the singles (all two of them) were great.
Norwegian producer Alan Walker finally gathered up all of those hits of his onto a debut album, and gave us some new highlights on there in the process.
Molly Sandén pulled off the most successful sonic reinvention in recent history, with the release of her latest album and a bunch of hits that turned her into the darling of both Swedish radio and the Spotify charts. Queen.
As well as continuing to write for ALL popstars everywhere, Ina Wroldsen also found the time to release her 'HEX' EP, and collaborate with Jax Jones, Steve Aoki and Alok, on wall to wall bangers.
16: A September Melodifestivalen
Petra Marklund stole the 2018 Melodifestivalen stage when she did a Lil Babs cover version via a feminist performance as an interval act. She was then in serious talks to compete in Melodifestivalen 2019 – as either Petra Marklund or September – and OMG that means she's considering bringing September back!!!
15: (Anna Bergend)All is forgiven
She who's name must not be spoken returned defiantly in 2018 with a plethora of excellent tunes. 'Vice', 'Broken Melody' and 'We Were Never Meant To Be Heroes' were so good, that she's even been invited back to the Melodifestivalen stage in 2019. The wrongs have been right-ed. 
Julie Bergan finally got to release her debut album and it was everything we knew it would be. If you think that all there is to Norway is Astrid and Sigrid, then you're missing out on some major tunes.
Norway's Eurovision embarrassment of 2011 became a distant memory when Stella Mwangi returned with a Eurovision banger for the ages, 'You Got Me'. Norway didn't send it unfortunately, because they still believe in Fairytales. 
Zara Larsson returned and she was mercifully still as amazing as ever. She could have come back with something that sounded like 'So Good' the song. But thankfully we got something as good as 'So Good' the album.
11: Crying At The Discotheque
Alcazar announced that they were saying goodbye and going on a massive farewell tour, also releasing the excellent 'In The Name Of Love'. As someone who witnessed their 'farewell' gig in Stockholm in 2010, we say fret not. They'll be back – they love it far too much to ever really quit.
ABBA announced that they had recorded two brand songs. Their first since literally the beginning of the 80s. They've been delayed until next year, but the news alone is enough to make the whole thing a big highlight of 2018. And yes, that right there is Agnetha & Frida in the studio again.
09: Sophia Somajo is a thing again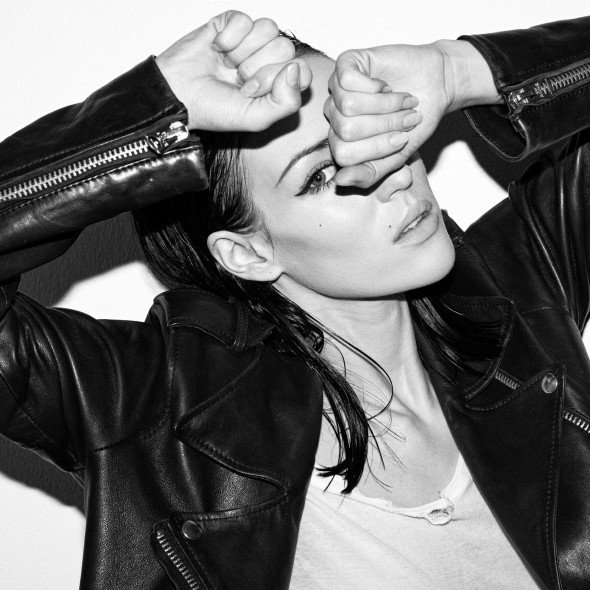 The talented Swedish songwriter put the pen down briefly to turn Tina Turner's 'Private Dancer' on its head. Then wrote 'Diamon Heart' for Alan Walker. It's his best song in years, and he obviously agreed – insisting that she stay on to vocal it too.
08: They baked. We ate cake.
2018 was the year that Swedish boyband FO&O all broke out on their own. Omar got it right with 'La Mesa', Oscar debuted with 'Heaven On My Skin', and Felix Sandman blessed us with an entire album of 'Emotions'.
07: Hit me like a sucker punch...
Norwegian artist Sigrid continued her ascent to global pop stardom. 'Strangers' hit the UK Top 10, 'Raw' was her follow-up EP, and she finished the year with the almighty 'Sucker Punch'.
06: Benjamin Ingrosso jumped out
While we were all focusing on the flashing neon lights behind him, Benjamin Ingrosso was busy becoming Sweden's next great popstar. That debut album of his is an essential listen.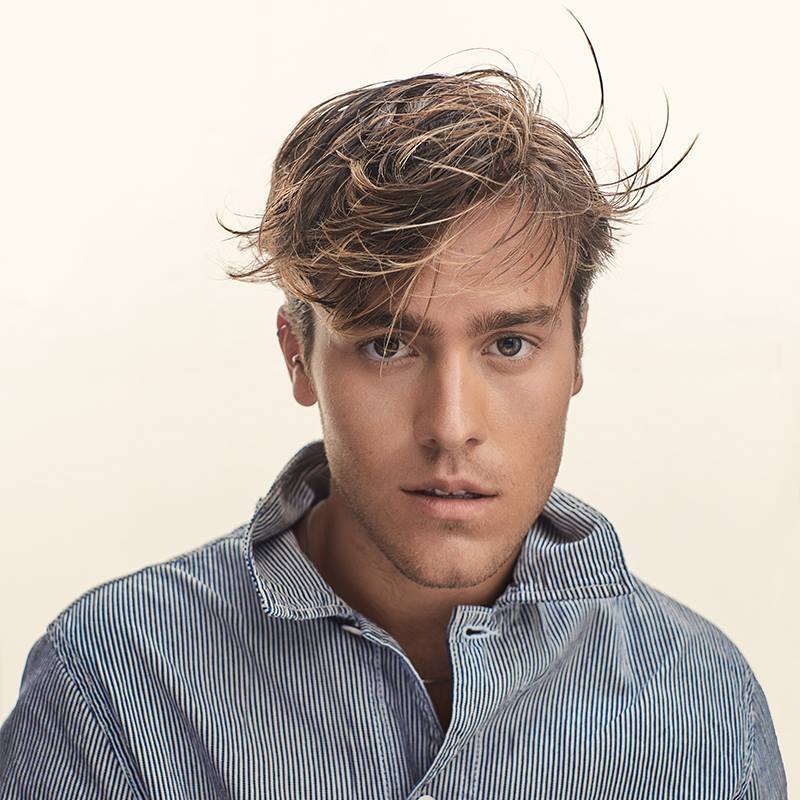 To mark Stockholm Pride this year, Andreas, Tess and Lina were joined on stage by Annikafiore and Magnus – for the most important reunion performance of our genergaytion.
ABBA's back catalogue just got gayer, thanks to Cher releasing an album of covers of the Swedish band and scoring her most successful album in decades, in the process. So successful, in fact, that's she's gonna record another one. 'If It Wasn't For The Nights' if you're reading please Cher.
03: I ain't scared no more...
She finally did it – Saara Aalto finally got to represent her native Finland at Eurovision. And she finally won a reality TV competition too! Granted she was only up against herself, but a win is a win. Though of course her biggest win this year was the release of that phenomenal album of hers. 
02: Put Your Hands Up For Sverige
This summer, Samir & Viktor won the FIFA World Cup for Sweden, upon the release of this banger. We *think* that's how this football lark works, anyway.
In an era when it's supposedly dead, on a platform where it's supposedly finished, Jessica Andersson took schlager DIREKT til finalen with 'Party Voice'. And we couldn't have been happier. Friday is my day – who knew?!!!