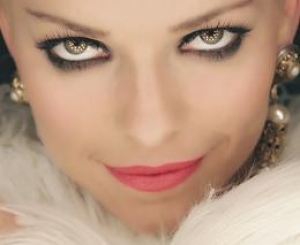 Well!
We didn't think this would happen. Or even COULD happen, given the Sweden-centric lyrics of the original. But it has happened!
September's huge Swedish smash 'Mikrofonkåt' (which this week spends a third straight week at number 1 there) has now been translated into English – 'Me & My Microphone'. Not only that, but it's already gaining some speed – it'll get its first play on UK radio tonight when Scott Mills plays it on his Floorfillers show on BBC Radio 1.
And you know what?….It actually works quite well! We like it. A lot it. That bassline would lend itself well to anything probably, given its amazingness. But also, the new lyrics work well too. Surprisingly. She even gets a 'Love CPR' mention in there too! And we love the line "I wrote it for you, you're the title of my song'' – it's a little bit of pop genius, that one!
You can listen to it in full here.