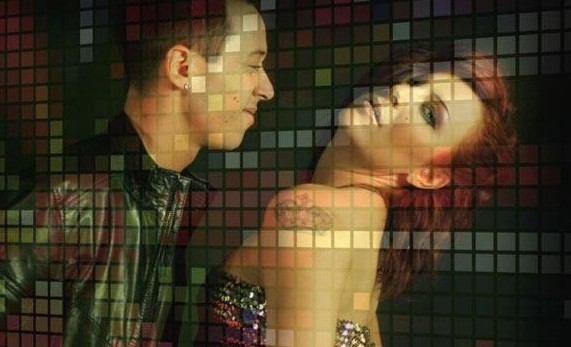 A brand new Swedish dancepop outfit has just veritably BURST onto the scene. They're calling themselves Pussel (ok), and today's they've released the video for their debut single 'Ny Nivå'.
Pussel is a collaboration between Beatrice and Nico Söder. And yes, some of you may recognise Beatrice as being the rambunctious redhead that collaborated with Swingfly on his Melodifestivalen hit 'Me & My Drum'. The first taste of their musical marriage is 'Ny Nivå' (New Level) – a catchy, floor filler kind of track, that has Beatrice singing (after we last heard her rapping on 'Me & My Drum'), and Nico handling the rap duties. All in Swedish, and anchored by an "ah, oh, ah-ah-ahah" hook. Not a game changer by any means, but we always welcome new artists doing this kind of music – with open arms and eager ears.
The song is written by Beatrice (Hammerman) and Nico Söder themselves, along with Anton Adriansson.
'Ny Nivå' was released just last week, and outside of Sweden too – iTunes link below the vid;