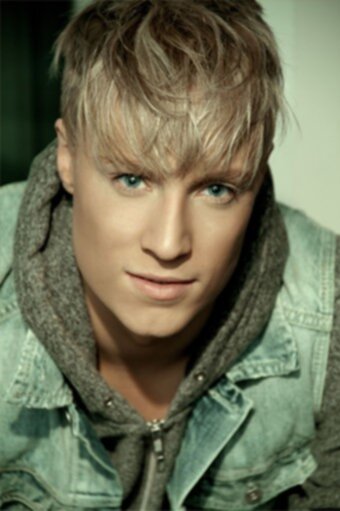 We are very pleased to present a world exclusive for you now on scandipop!
Swedish Pop Prince, Ola has got a brand new track coming out. It's called 'Fire', and it's getting its premiere today on Rix FM in Sweden. And it's getting its video premiered today too – right here!
'Fire' is another venture for Ola with Disney. It's a re-record of a song from the Camp Rock 2 film and its soundtrack. Ola has previously re-recorded music from High School Musical for Disney too, with Molly Sanden. But this time around, he has teamed up with popstars from both Denmark and Norway – to give the song a mass Scandinavian appeal. Also featured with Ola is Mohamed Ali from Danish X-Factor, and Endre Nordvik from Norwegian 'Talent 2009'. It's a powerhouse production of pop, dance, and R&B. Dark synths, and an unrelenting bassline.
Also in the video, are three other little stars in the making – Shenie Fogo (winner of Disney Sweden's 'My Camp Rock' tv show), Vendela Palmgren (up and coming singer, and star of 'När Klockan Ringer') and Hilda (Disney darling, and soon-to-be popstar – she's now under the same management as Eric Saade!).
To watch the video, click on the link below, and enter in 'scandipop' as the password. The video won't be available to watch anywhere else online until later in the weekend, and it goes up on youtube on Monday.
Somewhat amazingly, we're also going to enable you to get your hands on an mp3 of the song – for free. It's available as a free download from next Friday, 20th. So check back here next week for the link to said free download, and it's all yours.
INCREDIBLE!