They come around so fast, don't they, these fourth and final Melodifestivalen heats? By Saturday evening, we'll have heard all 28 of this year's songs, will be able to stream all of them on Spotify, and indeed, will all have our own ideas of who should be winning the whole thing in March and representing Sweden at Eurovision in May.
In this week's line-up we have two artists who debut, three artists who have reached the final once before over the past couple of years, one artist who has entered thirteen times, one artist who won in 1993, and one artist who is already heading to Eurovision in May as a songwriter for another country.
Let's have a listen, shall we? SVT have released minute-long clips that you can listen to right here.
Follow us over on Twitter for any bits of news between now and the final (@scandipop). And if you missed last week's extravaganza, here's what went down.
Now, onto Saturday night;
………………………………………………………………………………………………………………….
Stormbringer – Pagan Fury
A folk-metal band fronted by Arven Latour. This lot love a bit of rock music, but not quite as much as they appreciate good ol' Scandi-folk. They cite Jon Henrik Fjällgren's first entry as their favourite Melodifestivalen song EVER, which gives some clue as to how they might be sounding on Saturday night. We're dreaming of a scenario that we could liken to Timoteij dropping all four instruments, and replacing them with electric guitars. And funny costumes. That'll do nicely, ta.
Songwriters: Tobias Gustavsson, Fredrik Thomander, Anders Wikström, Mia Stegmar.
Känner Dig – Anton Hagman
A guy who's hoping that this time around, he'll become famous for something more than being the LOREEN SLAYER. Since *that* moment in his career, Anton has been releasing more tunes and an EP. Our favourite of which was his first release in Swedish, last summer – 'Tiotusenmetersklubben'. And it looks like he enjoyed singing in Swedish so much, that he's decided to stick with it.
Songwriters: Gusten Dahlqvist, Oliver Forsmark, Anton Hagman, Jakob Hjulström.
Torn – Lisa Ajax
She don't give a, she don't give a, she don't give a. She don't give a, she don't give a, she don't give a. She don't give a, she don't give a, she don't give a fuck what the others say. Which is why she's back to give this whole winning-Melodifestivalen-thing a third shot. She's made the final the first two times she competed, but finished in the bottom half of the final scoreboard both times. We're rooting for her to do better this time around, as we're very partial to a bit of Lisa Ajax, we are. We're also expecting something a little different from her this time, due to the songwriter on board. This is the kind of thing that Isa Molin writes for herself, at least.
Songwriter: Isa Molin.
I Do – Arvingarna
This dansband won Melodifestivalen in 1993 with 'Eloise', and have since competed three more times. It's no huge surprise to see them back this year (their first appearance in the contest since 2002), as lead singer Casper Janebrink won another televised TV talent show, Stjärnornas Stjärna, only last year. This year, the band celebrate 30 years together. We're hoping they go BIG on the melody with 'I Do'. Who doesn't love a dansband banger, eh? Hello? Anyone?
Songwriters: Nanne Grönvall, Mikael Karlsson, Casper Jarnebrink, Thomas "Plec" Johansson.
On My Own – Bishara
Bishara Morad is a mere 16-year-old baby artist who has only just gotten around to releasing his debut single ('Home') last month, after amassing a huge fan base on Instagram (videos of him singing other people's songs). He might be new to the game, but he's got quite a powerful backing behind him. Songwriter Markus has written a lot of Zara Larsson's biggest hits, while Benjamin Ingrosso – well, you saw what he achieved on this very stage last year.
Songwriters: Markus Sepehrmanesh, Benjamin Ingrosso, Robert Habolin.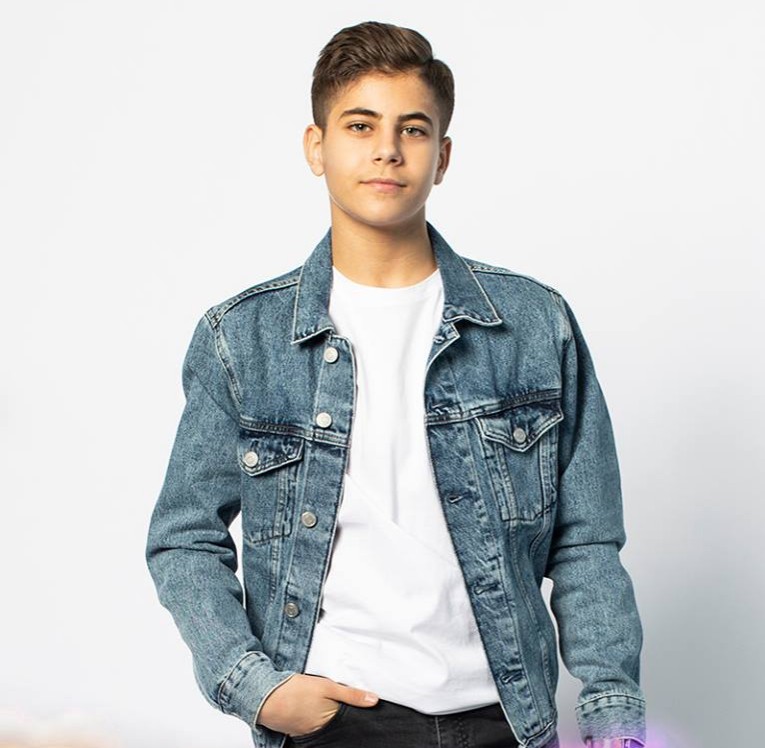 Kärleken Finns Kvar – Ann-Louise Hanson
What an absolute legend. This lady has got a glittering career behind her that spans decades and decades of hit singles and radio staples. Amongst them, no less than thirteen Melodifestivalen entries. Quite frankly, we don't even care what this song sounds like – we just want to be enthralled by the sight of this utter icon on the Melodifestivalen stage once again for three minutes. May it not be her last time up there, either!
Songwriters: David Lindgren Zacharias, Josefin Glenmark-Breman, Olof "Ollie" Olson.
Too Late For Love – John Lundvik
He might have seemed like a big breakthrough act last year, reaching the top tier of the final with 'My Turn', but as the title suggested, John had actually been beavering away in music for many years before this biggest break of all. And he's back to capitalise on last year's success, as you would hope and expect. If John wins the contest in 2019, he'll be in the rather admirable position of competing against himself in Eurovision – he's written the song that the UK are sending to Tel Aviv in May, 'Bigger Than Us'.
Songwriters: John Lundvik, Anderz Wrethov, Andreas "Stone" Johansson.